Over $21,968,399 Worth of Bikes Recovered
Bike registration that works
Stolen bicycles we helped recover recently:
Loss Prevention Manager at a Liquor store busted a shoplifter who was riding the bike. He looked it up on Bike Index and called me to pick it up translated from English
Zachariah
Bike

recovered 2023.6.8
Bike index and the Calgary RCMP translated from English
David
Bike

recovered 2023.6.6
The police found my bike during the patrol. Thanks to the bike index, the thief could not sell my bike to the local store. translated from English
Wentao
Bike

recovered 2023.6.6
Pawn Shop gave us the bike back thanks to Bike Index translated from English
Stephan
Bike

recovered 2023.6.6
Bike shop in lacombe turned it in to the police and the called me to give it back! Yippee translated from English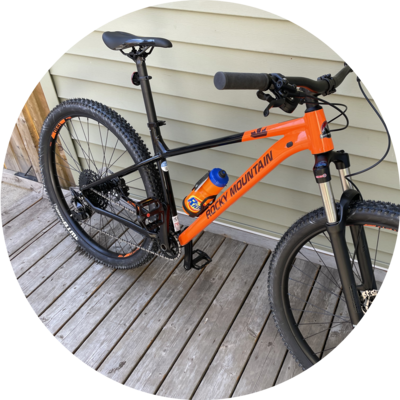 Ken
Bike

recovered 2023.6.5
But How Does it work?
Register Your Bike
It's simple. Submit your name, bike manufacturer, serial number, and component information to enter your bike into the most widely used bike registry on the planet.
Alert the Community
If your bike goes missing, mark it as lost or stolen to notify the entire Bike Index community and its partners.
The community responds
A user or partner encounters your bike, uses Bike Index to identify it, and contacts you.
You Get your Bike Back
With the help of the Bike Index community and its partners, you have the information necessary to recover your lost or stolen bike at no cost to you. It's what we do.
Register now!
Bike Index statistics
Loading...
Bikes registered this week
Total Bikes Registered
1,014,198
Stolen Bikes Registered
127,139
Stolen Bikes Recovered
12,393
Total Recovery value
$21,968,399
Partner Organizations
1,522